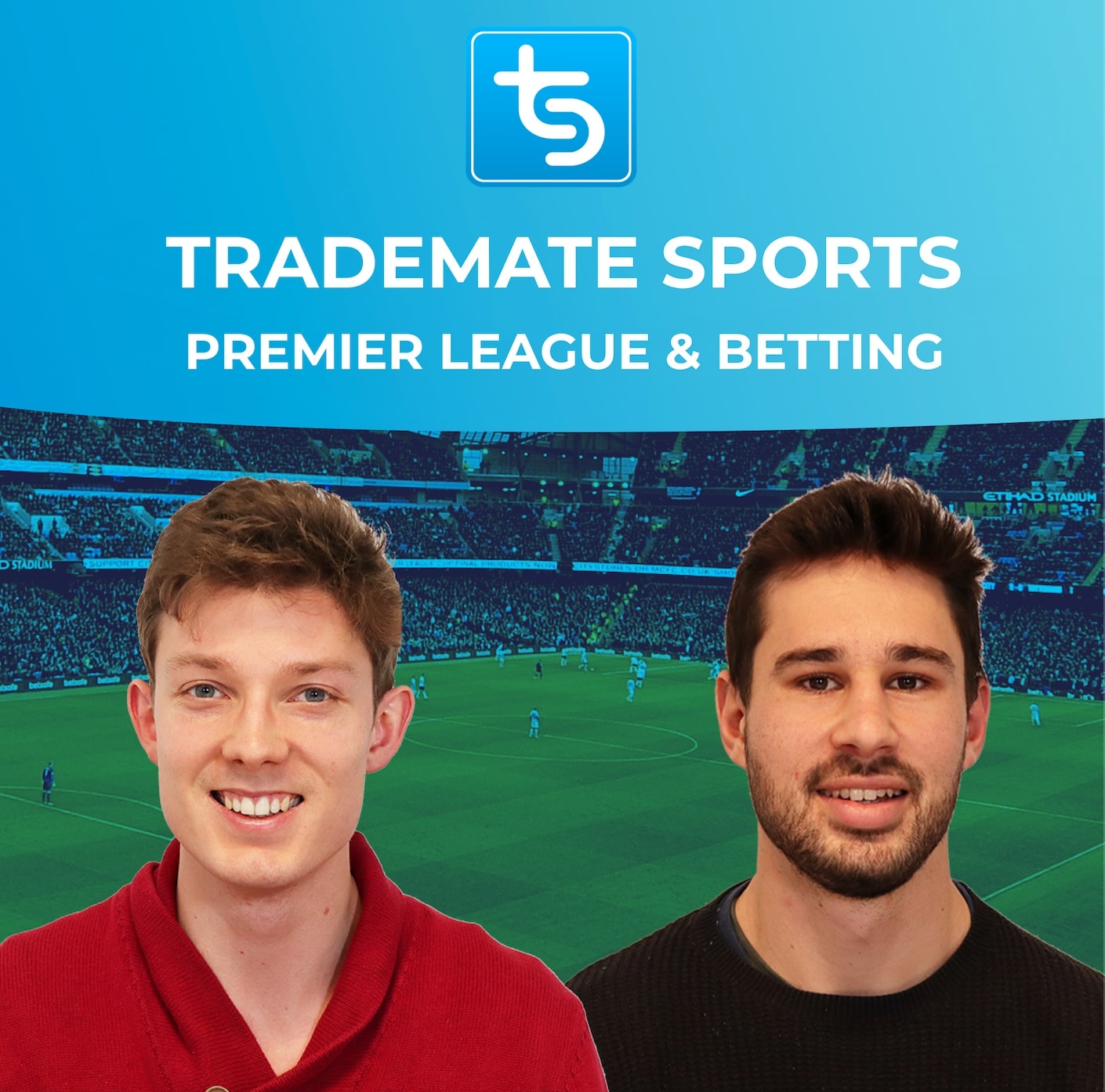 (1:27) Alex and Marius discuss Arsenal's 4-0 win over Newcastle and look ahead to their upcoming fixtures against Olympiakos and Everton, with Manchester City's suspension could they qualify for the UCL?
(18:50) The boys then discuss Liverpool's win over Norwich, did Mane's shove in the back warrant a free kick? They also preview Liverpool's upcoming games against Atletico Madrid & West Ham, time to start resting some players in the EPL?
(35:25) Manchester City's suspension is next on the agenda, did the punishment fit the crime? And what does this mean for the future of City's players and Pep Guardiola?
(46:25) The lads then trade places, if you were Pep Guardiola, would you stay beyond this season? Also, if you were Lionel Messi, would you stay or go this summer?
(56:07) And finally, after taking their overall profit to $812, what are Alex & Marius' Free Value Tips of the Week?
1 WEEK FREE TRIAL OF TRADEMATE
TRADEMATE CORE
A tool for new and aspiring sports bettors and traders: http://tradematesports.com/core
TRADEMATE PRO
A tool for professional sports bettors and traders: http://tradematesports.com/pro
YOUTUBE PLAYLISTS
Sports Betting Strategy & Key Concepts: https://www.youtube.com/playlist?list=PL0zm2EIhc7ARU7VfwUyJY_9uPbUfoaX5K
TradingEurope: Live Sports Trading and Betting on the European Bookmakers:
https://www.youtube.com/playlist?list=PL0zm2EIhc7AQQz8NmPmq9kerWFNYlzJ3V
Jonas Gjelstad - Professional Sports Bettor:
https://www.youtube.com/playlist?list=PL0zm2EIhc7ASiArKm4gS3-tBv37iHH48_
Fundamental Sports Betting Tips & Strategy Series:
https://www.youtube.com/playlist?list=PL0zm2EIhc7ASkLvDiM3rRoJAKpRi3Yxwi
Trademate Sport Tutorials
https://www.youtube.com/playlist?list=PL0zm2EIhc7AR08Yxq2L593XsAWlhiS3EX
From Poker to Sports Betting: 
https://www.youtube.com/playlist?list=PL0zm2EIhc7ARsRFZmm9O9AsZ67hQdp9eI
SOCIAL LINKS:
Instagram ➠ https://www.instagram.com/tradematesports/
Facebook ➠ https://www.facebook.com/TrademateSports
Website ➠ http://tradematesports.com/
Twitter ➠ https://twitter.com/TrademateSports
BLOG: 
Learn more about how you can improve your betting on our blog ➠ http://blog.tradematesports.com/
PODCAST
Apple ➠ https://itunes.apple.com/no/podcast/trademate-sports/id1215363096
Android ➠ https://trademate.podbean.com/
Soundcloud➠ https://soundcloud.com/user-135440170
Spotify ➠ https://open.spotify.com/show/2LPzUrtsWvz5iSayEGeEQK